How to join BlackBoxRO
This is a simple tutorial explaining how to create an account, get the client and connect to the server.
1) Download the client
You can either download it using the light client or the full client. The links and more detailed explaination can be found on the
appropriate topic
.
2) Create an account
To do so, go to our
control panel
. Now click the "new icon" link. Fill in the fields and click "Create". There you're now a member of BlackBoxRO! With this account you can join either of our 2 servers.
You don't need to create one account per server
3) Connect to the server
Now make sure you have the last version of the client using the patcher. Once you've done that, you can now launch the game either by clicking on the BBRO.exe file, or from the patcher, with the "Start Game" icon.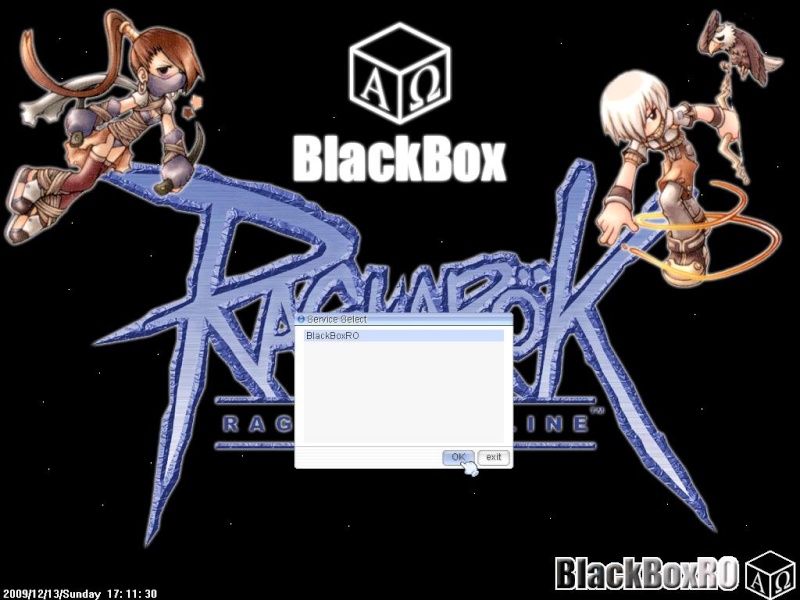 Click "OK" or press Return Key to continue...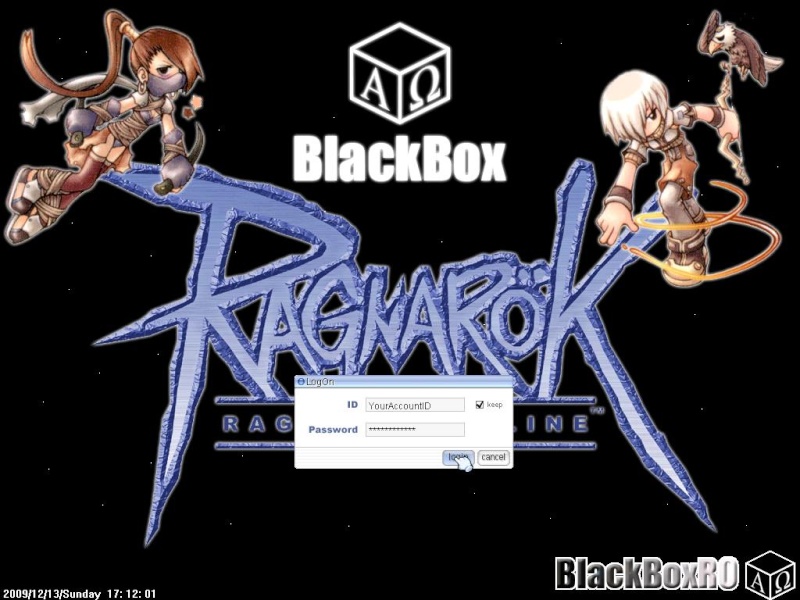 Now you must input your account id and your password. (The one you've entered in the control panel earlier) and then click OK.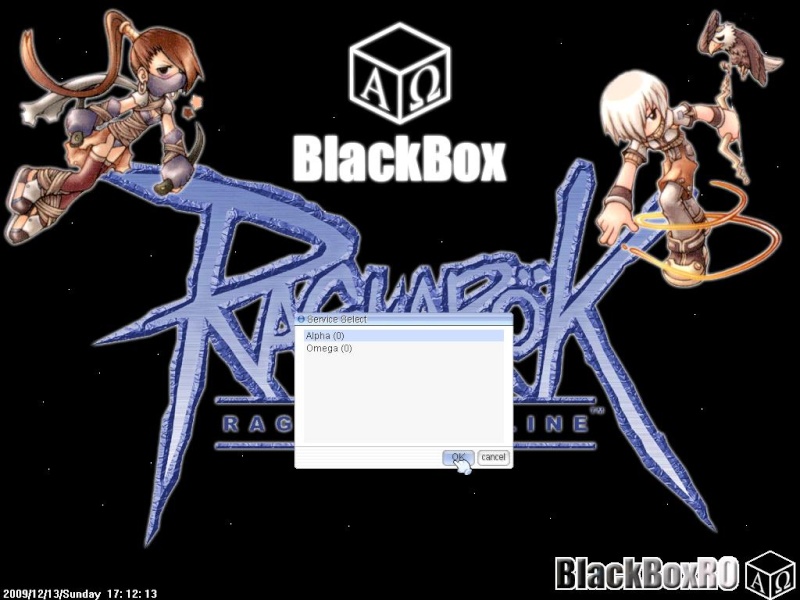 Now you have to choose on which server you want to log on, Alpha being the low-rate server (5/5/4) and Omega being the high-rate (3k/3k/1k).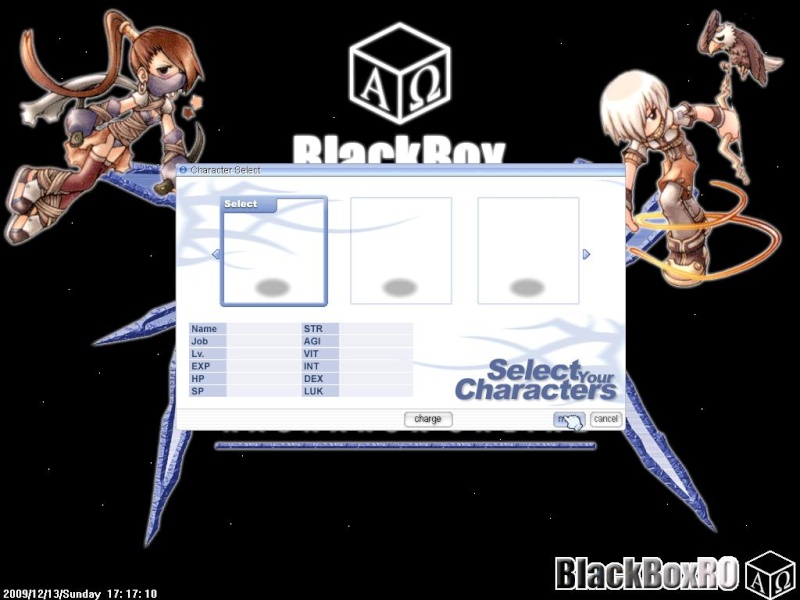 Now you're facing the character selection screen. If this is the first time you log on the server, you'll have no characters (like on the picture). To make a new character, select an empty slot and click the make button. (You can have up to 9 characters).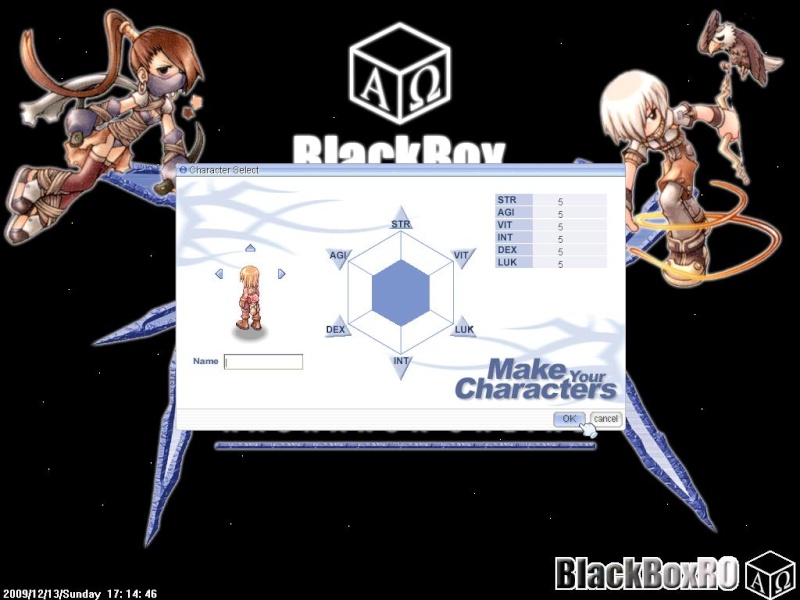 Now you have to set your character's haircut, name and basic statistics.
Click on the arrows to change your haircut and haircolor. Then use the field below your character to input his/her name. Then you can use the "web" on the right to set the basic statistics of your character. Once you're ready to start your adventure in Ragnarok Online, click on OK.
Then you'll either be doing the novice quest if you've chosen the Alpha Server, or directly warped to Prontera (the main city of the game) if you've chosen to play on Omega.

_________________________________________________


The Phoenix Eye is Watching you~


Administrator




Posts

: 112


Join date

: 2009-11-09


Age

: 29


Location

: Morges, Switzerland




---
Permissions in this forum:
You
cannot
reply to topics in this forum